---
From

May 30, 2022
To

June 1, 2022
ERTICO ITS Europe and Toulouse Métropole will host the 14th ITS European Congress in Toulouse, France. The Congress will be held from 30 May to 1 June 2022.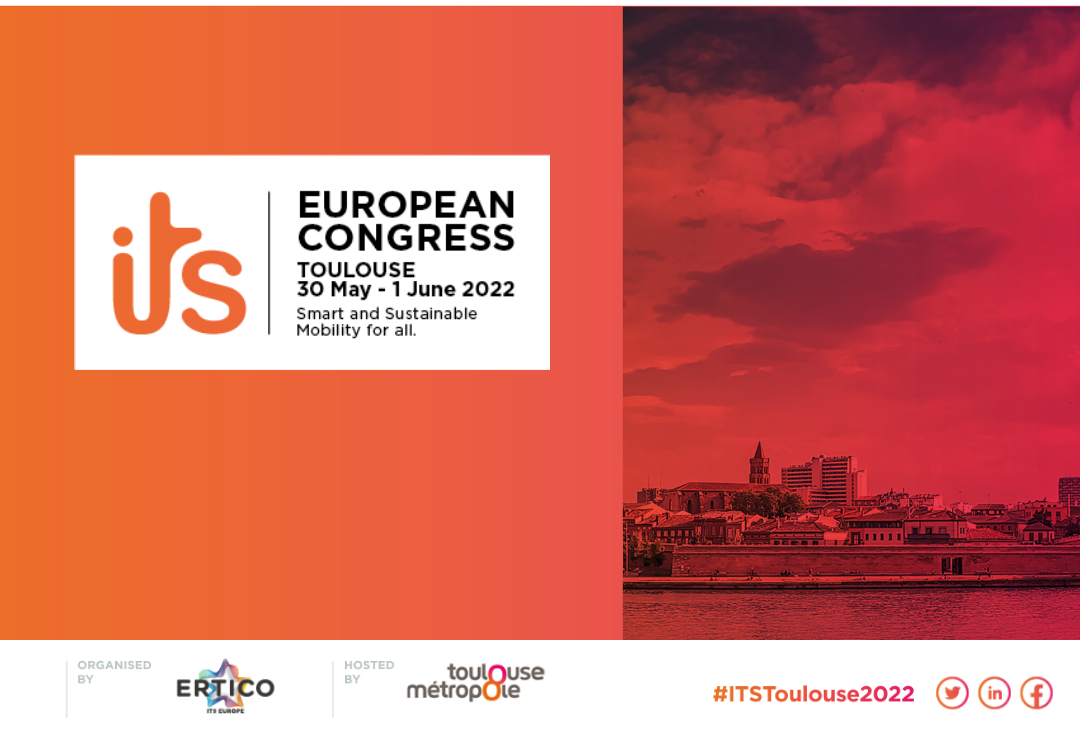 The ITS Congress is the largest event on smart mobility and digitalisation of transport; it represents the ultimate showcase of mobility services deployment.
Over the years, these Congresses have offered a platform to share ideas on smart and sustainable mobility. This year, the Congress aims at attracting 3,000 participants from more than 40 countries in a unique venue, the MEETT – Parc des Expositions et Centre de Conventions de Toulouse Métropole.
Thought leaders, developers, entrepreneurs and decision-makers from the transport, logistics and IT industries will be there – and so could you.
A programme tackling all things ITS
The upcoming Congress invites organisations from the broad spectrum of the ITS ecosystem to play a role in the ongoing development of smart mobility by featuring them in a rich and exciting programme, whose main topics are:
Services for citizens
Next-generation solutions
Green and sustainable mobility
From large-scale trials to deployment
Cities as logistics hubs
More
More information on the Congress is available here.